Top Notch Athletics is an esteemed sports clothing private label brand, operating on the Shopify platform. Offering a line of premium athleisure wear that combines functionality with fashion, they provide a versatile clothing range designed to transition seamlessly from gym wear to night-out apparel. Adhering to their motto, "Make Your Presence Known," Top Notch Athletics ensures that their apparel is not only of high quality but also a silent yet powerful statement of style and confidence for those who wear it.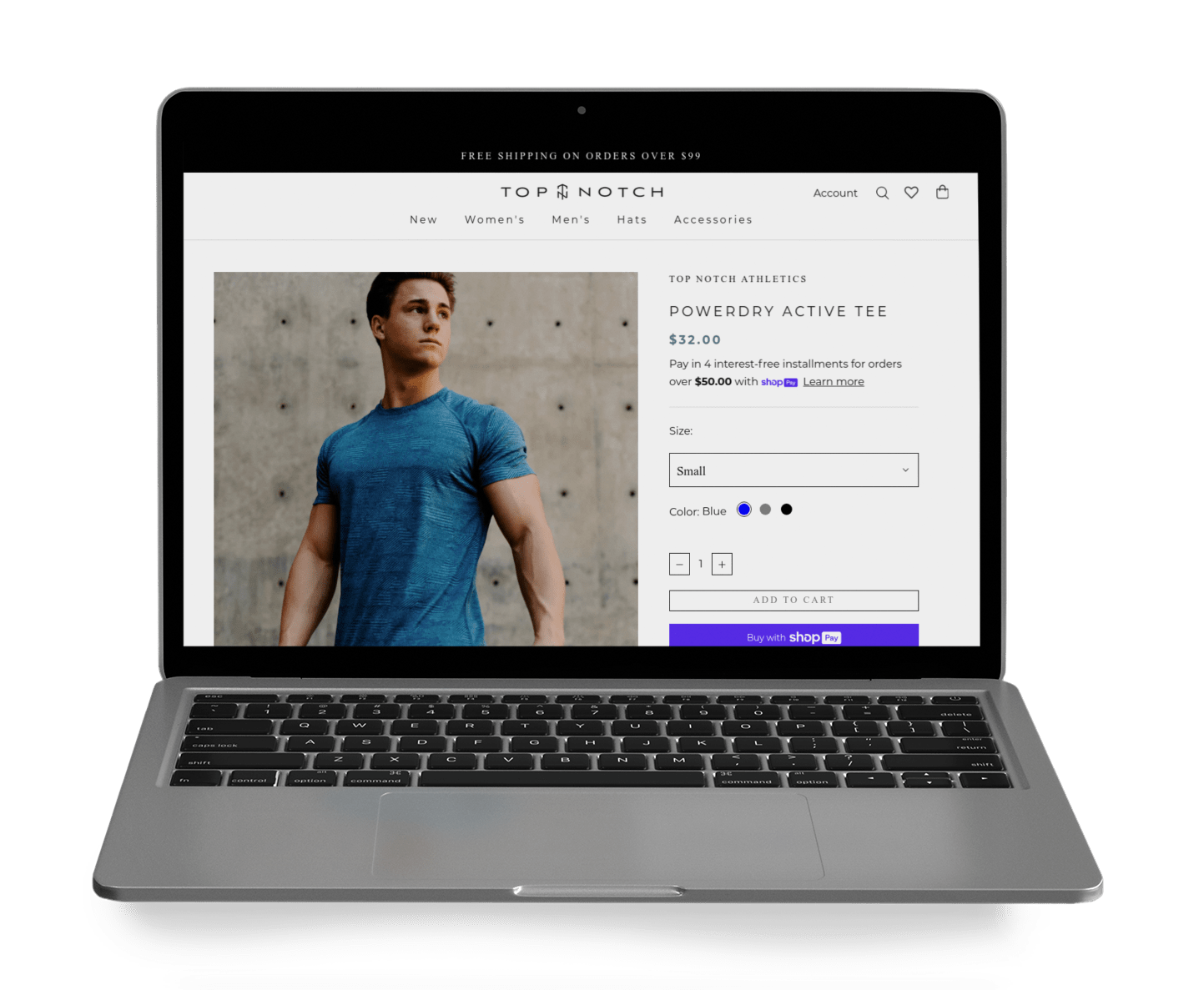 The struggle lay in ensuring that the digital shopping experience was as seamless, efficient, and user-friendly as possible. The brand was keen to enable clients to quickly select color and size and add items to their cart directly from the product archive page, bypassing the need to navigate to each individual product page. This required customizations to their existing Shopify platform that would allow for an enhanced, streamlined shopping experience without compromising on functionality or aesthetic.
In diving into the intricacies of Shopify, adaptations were made to facilitate the quick selection of garment color and size directly from the archive page. This entailed developing a system that allowed users to add products to their cart without necessitating a visit to the cart page, thus ensuring that the purchasing journey was as swift and straightforward as possible. Maintaining the premium feel of the brand while implementing these functionalities was crucial to ensure that the online shopping experience mirrored the quality and efficiency that Top Notch Athletics represents.
The result is a refined and user-friendly digital shopping platform that reflects the premium and efficient ethos of Top Notch Athletics. Customers can now effortlessly select, customize, and purchase their chosen athleisure wear directly from the archive page, ensuring a smooth and rapid purchasing journey. The tailored customizations to the Shopify platform not only maintained but enhanced the premium, top-quality aura of the brand, ensuring that from browsing to purchasing, customers experience the seamless quality and impeccable style inherent to Top Notch Athletics. The brand continues to make its presence known, allowing customers to do the same with every wear.