You aren't an amateur. Your videos shouldn't be either.
Necessary Media is an owner operated video production company based out of New York. They tell the remarkable stories of brands and leaders in business and life.
Lani was looking for a web designer who would understand her vision and would work with her to build out a custom website that would feature a sizzle reel and several of her pieces.
Necessary Media has worked with some top brands like Budweiser and Say Yes To The Dress. Her work is excellent and she needed a brand that conveyed the regal sense of what she does.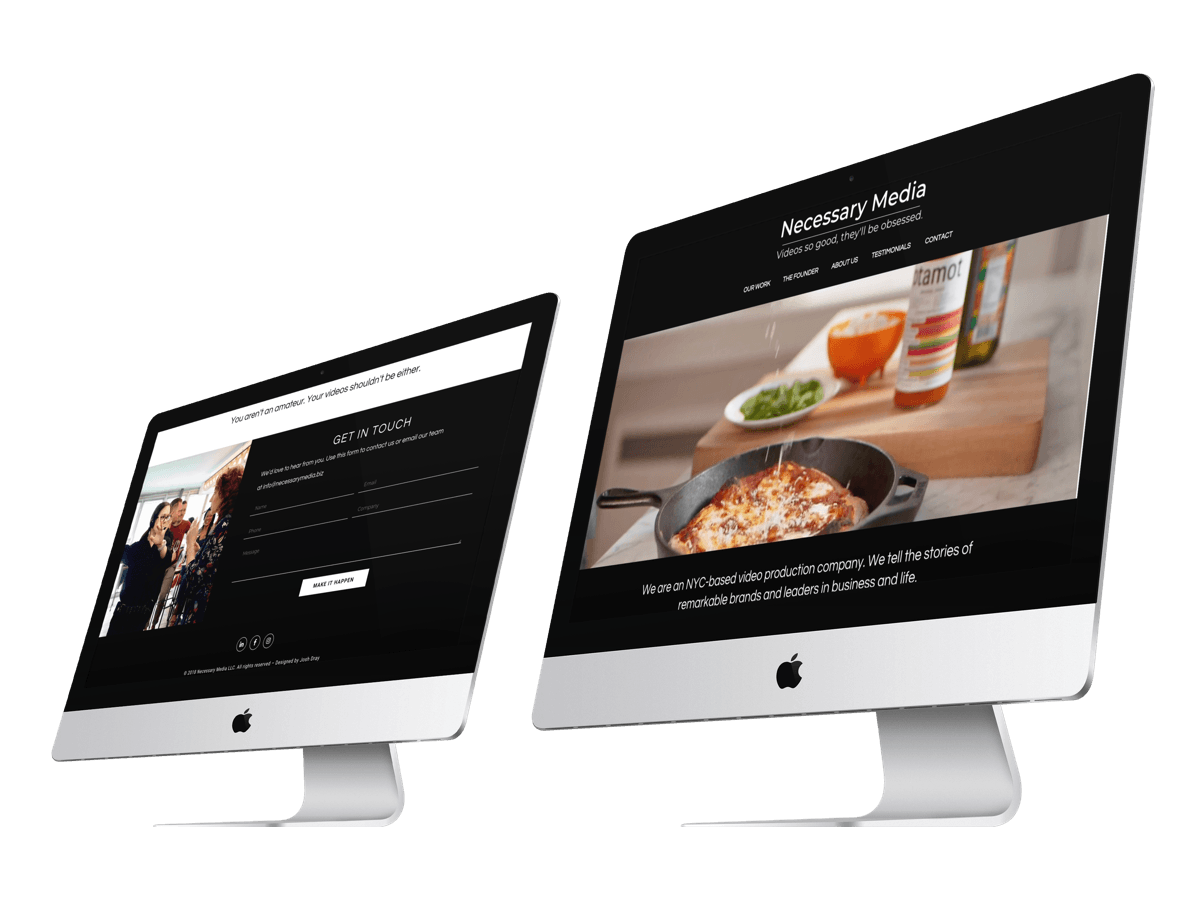 Necessary Media's mission statement is that "If you want to stand out in a crowded market, attract high-end clients, and take your business to the next level, you need powerful video content. We'll help you connect with bigger audiences and engage viewers' hearts, minds and wallets using well-told, professionally crafted stories. Because facts tell, stories sell." This mission statement was powerfully conveyed through her new website.
Our favorite line from this project:
You aren't an amateur. Your videos shouldn't be either.
We believe the same – You aren't an amateur. Your website shouldn't be either!
Josh is SO professional - he communicated in a timely manner and always wanted to get it right. He really cares about you as a client and is always open, receptive and shows up with a positive attitude that makes the whole project easier and actually fun! He is fast, talented and very skilled developer. He completely delivered my vision above and beyond! I truly can't recommend him enough.