Probiotic Facials Made Entirely from Superfoods
Lumanitas stands out in the skincare industry as a private label brand, specializing in the production and sale of freshly made, organic face masks. Infused with all-natural colors and ingredients, the brand prides itself on delivering skincare that is both gentle and efficacious. Aiming to target women who prioritize scientifically-backed, correct skincare practices, Lumanitas becomes a beacon of authenticity and freshness in a market flooded with synthetic products.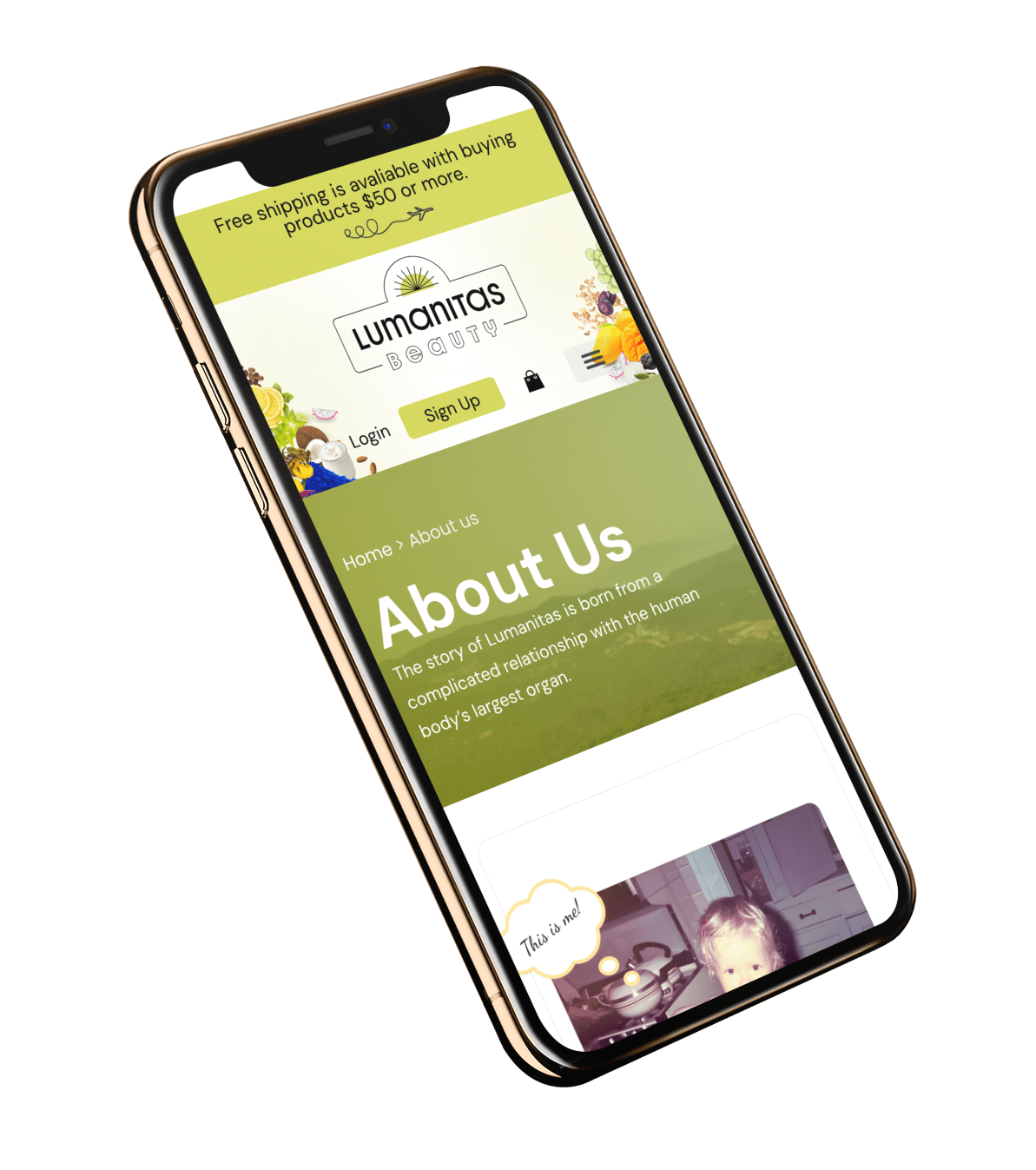 Creating a website that accurately mirrors the fresh, organic, and scientifically-backed ethos of Lumanitas was a considerable task. The design needed to be custom-tailored to reflect the brand's unique identity and required numerous iterations to perfect. Coupling this with the necessity to facilitate a seamless customer journey from exploration to purchase, ensuring that each product page adhered to a customized template, and amalgamating heavy SEO-powered, text-rich pages presented a complex, multi-faceted challenge.
Through rigorous iteration in Figma and collaboration with another agency for branding and logo design, a bespoke website design was developed that completely aligns with Lumanitas' brand. Every design element, page, and product image was meticulously crafted and assembled, ensuring that each component of the website not only echoed the brand's essence but also functioned seamlessly. The construction was executed using WooCommerce and Elementor, with a dedicated custom template for each product, ensuring consistency and brand cohesion across the site.
The Lumanitas website now stands as a holistic embodiment of the brand, intertwining scientific robustness with organic freshness in both visual and functional aspects. The custom-designed website, developed through extensive iteration and collaboration, doesn't merely host its product line but tells the brand story through its natural aesthetic and SEO-powered, research-heavy content. It appeals to and draws in women who seek to align their skincare routine with science, offering them not just products but a resource-rich platform, leading to a surge in traffic and an enhanced user journey from browsing to purchasing.