LET'S TAKE THE ANXIETY OUT OF APPLYING FOR A MORTGAGE
CAPLINE MORTGAGE transforms the perplexing world of mortgages into a navigable journey for diverse individuals, ensuring a transparent and comprehensible loan decision-making process. In an industry often dimmed by skepticism, they shine as a paragon of true guidance and robust support.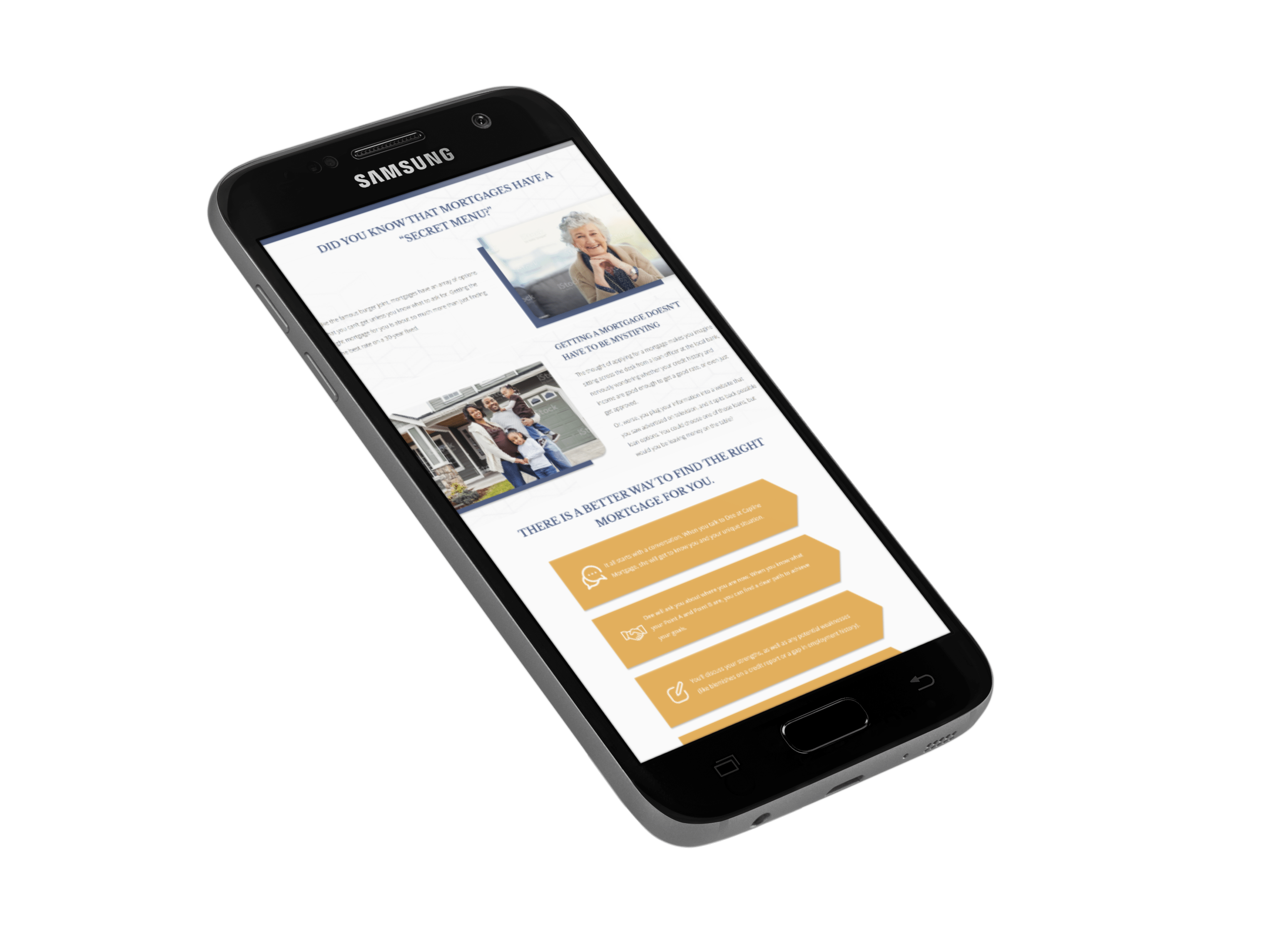 Developing a digital face for CAPLINE MORTGAGE required diligently carving out a design that echoed its brand essence while connecting universally across varied demographics. We encountered the challenge of wrapping complexity in simplicity, crafting a site that is both visually and functionally stellar.
Through persistent refinements, a design, initially conceived in Figma, was brought to life using WordPress and Elementor, blossoming into a digital business card. It illustrates the expansive capabilities of Dee and her business in assisting diverse families through their mortgage application adventures, using inclusive and universally appealing imagery.
The final website stands not just as a digital entity but a virtual realm where potential clients find a confluence of understanding, confidence, and trust in their mortgage endeavors. The design subtly, yet powerfully, communicates the tranquility and reliability that CAPLINE MORTGAGE offers, weaving visitors into a narrative of validated and expertly guided mortgage aspirations.