MOVIES, VINYL RECORDS, VIDEO GAMES, DIGITAL CODES & MORE!
Loved Again Media had little company history and wasn't able to supply much guidance on their copy and content curation.
We worked with them and built out a number of different pages and styles to create the build that they were looking for.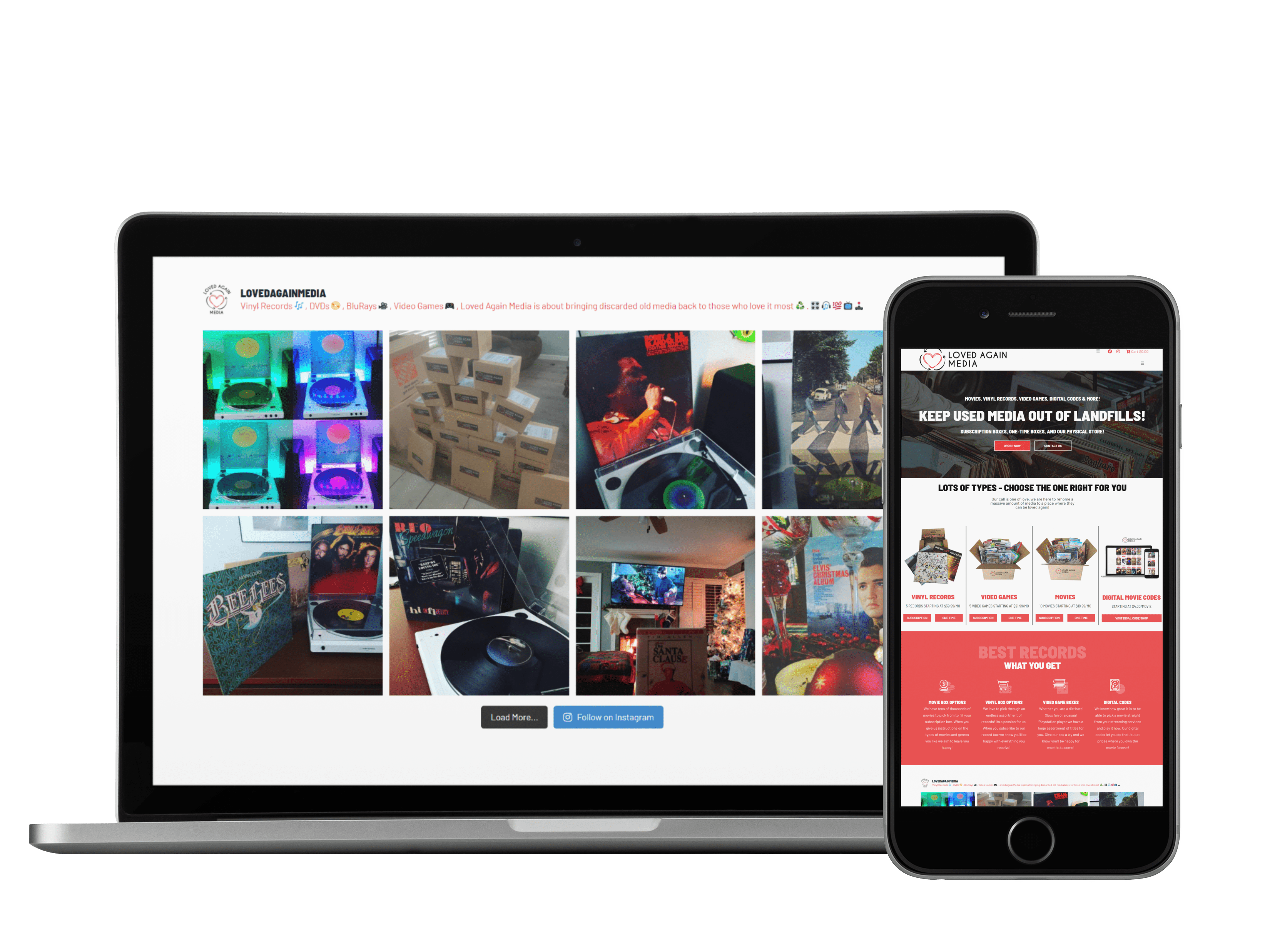 Their website is a completely streamlined business card style website that allows them to conduct business locally and brings in local leads for their company.