MOVIES, VINYL RECORDS, VIDEO GAMES, DIGITAL CODES & MORE!
Loved Again Media, a heartfelt venture and subsidiary of Dray Web Services, breathes a second life into cherished media, offering a trove of used DVDs, Blu-rays, Vinyl Records, and Video Games to enthusiasts and collectors alike.
Born from passion and nurtured with expertise, Loved Again Media was sculpted from the ground up by Dray Web Services, evolving from an idea into a fully-realized eCommerce platform without any prior blueprints to refer to. This was a voyage from abstract to the tangible, merging technical aptitude with a genuine love for entertainment media.
Centering our digital strategy on WooCommerce and WooCommerce Subscriptions, we crafted a platform that not only sells single titles but also offers a subscription box service, ensuring a consistent and exciting surprise for our dedicated subscriber base. This approach has not only created a steady stream of recurring revenue but has established a community of hundreds of content subscribers.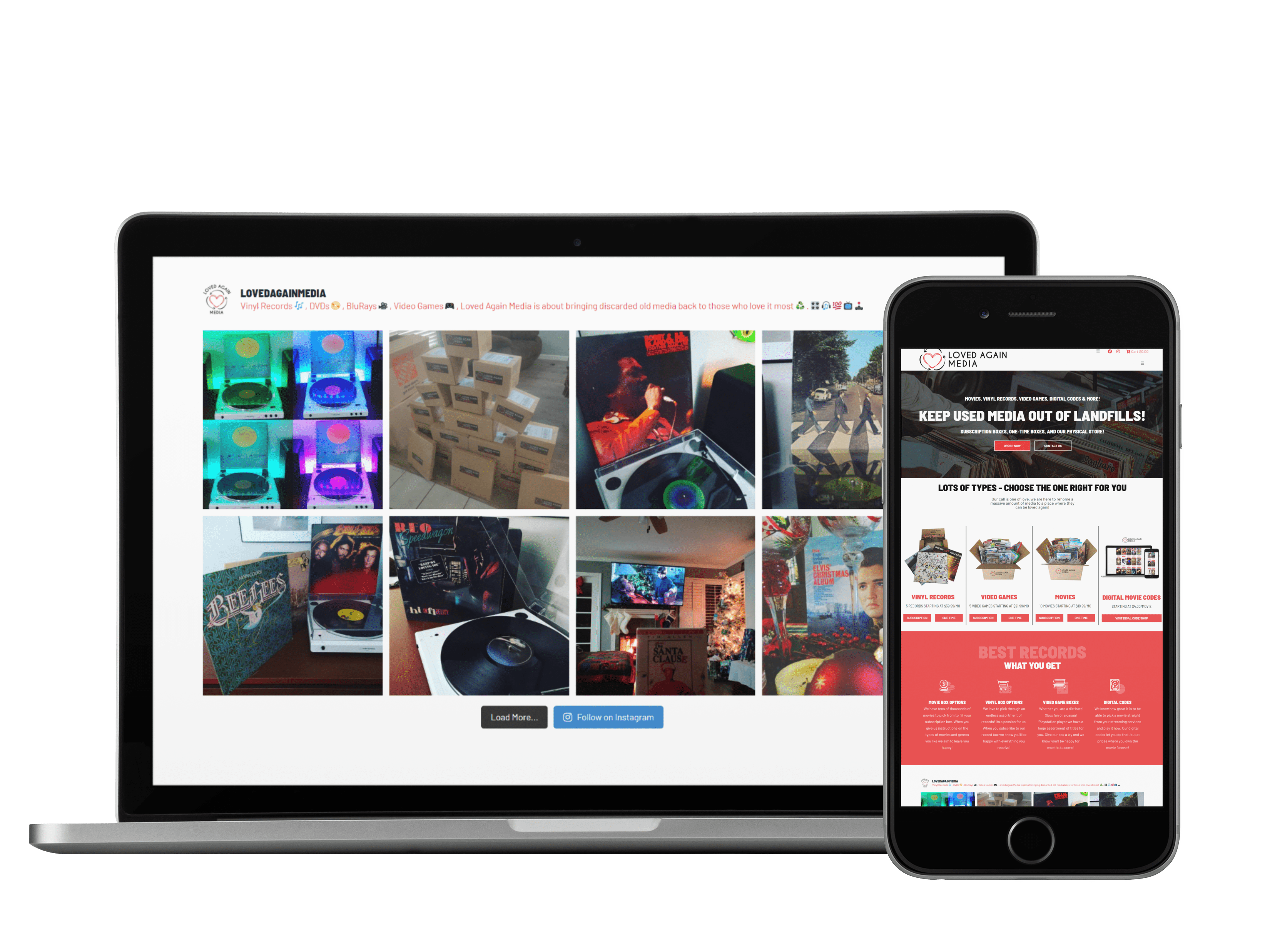 The result is a seamless, user-friendly site where customers can effortlessly shop by title, box, or digital movie codes. Loved Again Media isn't just a store; it's a curated experience that merges nostalgia with the convenience of modern online shopping, expertly leveraging the capabilities of WordPress, WooCommerce, and the multifaceted world of subscriptions.