Holticulturists & Registered Consulting Arborists
Carlberg Associates is a Southern California-based arboricultural and horticultural consulting firm, established in 1998, offering pragmatic solutions for tree and landscape management across various sectors.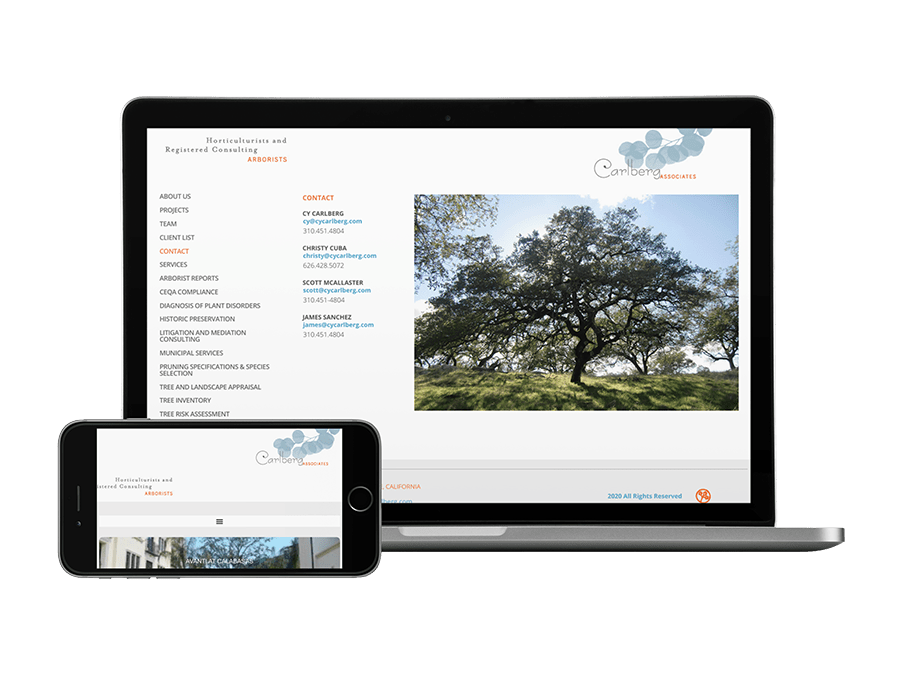 The firm faced challenges with its outdated and soon-to-be unsupported website, necessitating a comprehensive digital overhaul to enhance user engagement and functionality.
Opting for WordPress, we revamped and modernized the website in collaboration with the client, expanding content, enhancing design, and providing robust hosting, ensuring an elevated user experience and professional aesthetic.
The resulting website is not only user-friendly and aesthetically appealing but also serves as a reflection of the firm's professional identity and depth in arboricultural and horticultural consulting, to the client's satisfaction.