A modern website is one that attracts prospects, generates leads and increases conversions. As a business owner you probably already know that. You also know that designing such a site is no easy feat. Websites are complicated and their efficient management and development crucial to your success. That's why it is important to find the right web designer and exactly why I offer such services! But that's not what we're here to talk about today. We're here to talk about how you should go about finding the web designer that best suits your needs. If it ends up being me then great! If not then hopefully this article provides you with the information you need to find a great designer who provides you the best ROI.
Here are five questions you need to ask web designers before selecting the one for your needs.
the wig shop
mens nike air max
adidas yeezy boost 350 v2
cheap nfl jerseys
best sex toys for couples
team jerseys
cheap adidas shoes
adidas yeezy slides onyx
sex toy stores
nike air max 270
team uniforms
custom basketball uniforms
NFL shop
adam and eve sex toys
adidas outlet online
Question 1 – How Much Time Is Spent on Research and Discovery?
Research and discovery is critical to a web designer's ability to translate your message into an efficient and attractive website. Many web designers advertise they spend roughly thirty minutes to an hour during this process. This is not enough.
The discovery process is incredibly vital to the success of your website and company and must be given its due respect. Designers must dedicate enough time to understand your business, target audience, industry and competition. This necessitates several hours of discovery at the minimum between you and the designer while not even taking into account how much time the designer should spend on individual research. If this step is overlooked or taken lightly then your website will not perform as well as it should, leading to lost revenue and restricted ROI.
Question 2 – What Does Your Research into Our Customers Look Like?
This question relates to the first and is just as crucial. While the website is about your business it is for your customer and should be designed with them in mind. Informed and quality web designers will ask what your ideal customer looks like. Your answer helps them determine how to  design the best user experience (UX) possible, one that attracts, motivates and influences prospects to become customers.
Question 3 – How Do You Approach the Design Process?
The answer to this question should be critical in your determination of whether the web designer has you, their client, in mind. A good web designer will answer the above question with verbiage relating to user experience (UX), customers and visuals. High quality websites are customer-focused, easy to use and navigate and have plenty of visual elements. Make sure the web designer you  hire focuses on all aspects of a website, not just on making it look pretty.
Question 4 – How Will the Project Be Managed?
As a business owner you know how crucial it is to create strategies that provide you the best ROI. Same should be said about web designers. The goal of this question is to make sure the web designer you hire has the plans and management in place to develop your website in an efficient and effective manner. This will help provide you with sound peace of mind that your investment is not being wasted. The best web designers will talk about a project management program they utilize in addition to regularly scheduled check-ins with you, their client. Meetings and communication in particular maintain clear understanding and dialogue between you and your design team that helps provide the best possible outcome.
Question 5 – What Services Are Included?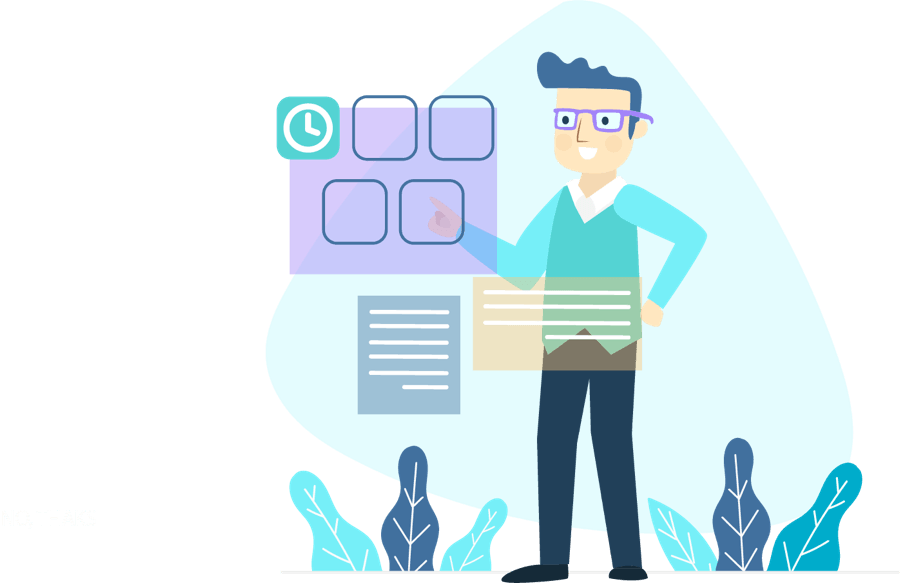 While web designers will often list what services they provide on their own website it is important to ask this question to establish more depth between you and the potential designer. Finding a happy medium between what services they offer and what you are seeking is ideal. If designers offer only a comprehensive service package or different levels that you may not utilize you may end up overpaying for what you need. Conversely some designers only know the basics, thus delivering less than what you would expect. By asking this question you will be able to find the right designer to meet all your website needs, thus avoiding the chaos of having to hire others while increasing your ROI.
Finding the perfect web designer does not have to be stressful. It is my hope that the five questions above simplify your process and leave you with a better outcome! For more content like this make sure to check out other posts on the website and if you are  really interested in seeing how I can help your business, make sure to schedule a free consultation (don't forget to ask the right questions!).