Boost profits with discounted gift cards
Five Fields Rentals, established in 1997, stands as a testament to personalized, respectful property management, serving communities in Fort Atkinson, Oconomowoc, and Sullivan. As a local business, they prioritize timely, efficient, and affordable solutions for their tenants, reflecting a commitment not just to properties but to the people who make them homes. Their digital presence needed to encapsulate this ethos, providing a user-friendly platform for prospective tenants to explore available units, apply, and manage their accommodations seamlessly online.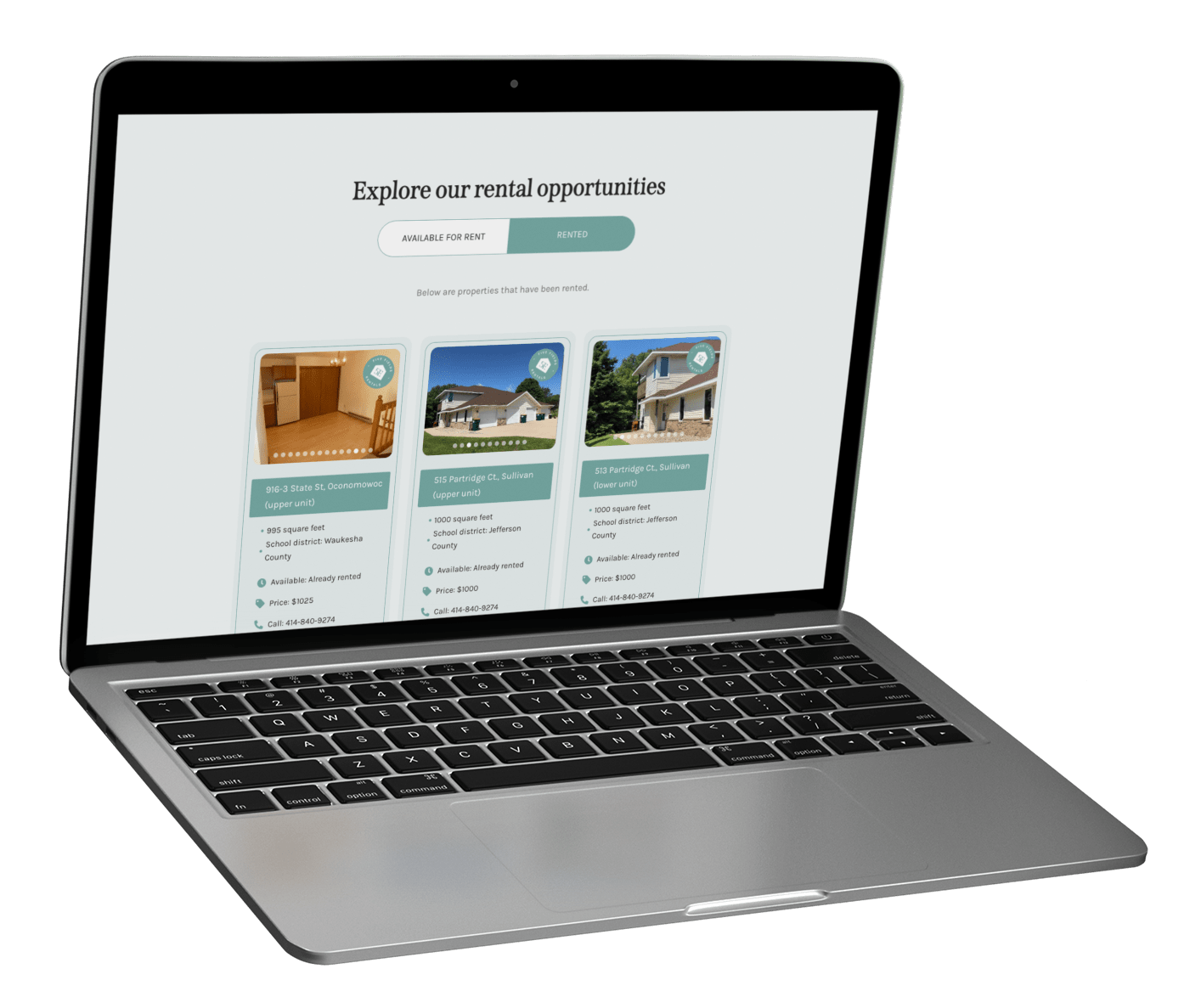 Transforming Five Fields Rentals' digital footprint required a design that married visual appeal with functional ease. The website had to reflect their dedication to service and community, providing current and potential tenants with a straightforward, engaging platform to interact with their services. This wasn't just about listing properties; it was about showcasing a commitment to tenant satisfaction and community building, essential aspects of the Five Fields brand.
Collaborating with a branding partner, we embarked on a mission to construct a website as inviting and reliable as the homes Five Fields offers. The custom design journey began in Figma, focusing on creating an aesthetic that felt warm, welcoming, and professional. The build was executed on WordPress, employing Elementor for precise, responsive design implementation. Further customization was achieved using Jet Engine plugins, allowing for the creation of custom post types and templates essential for showcasing the various properties. The website not only had to inform visitors about available units but also needed to provide them with the tools to apply and manage their rentals effortlessly — an all-encompassing digital leasing experience.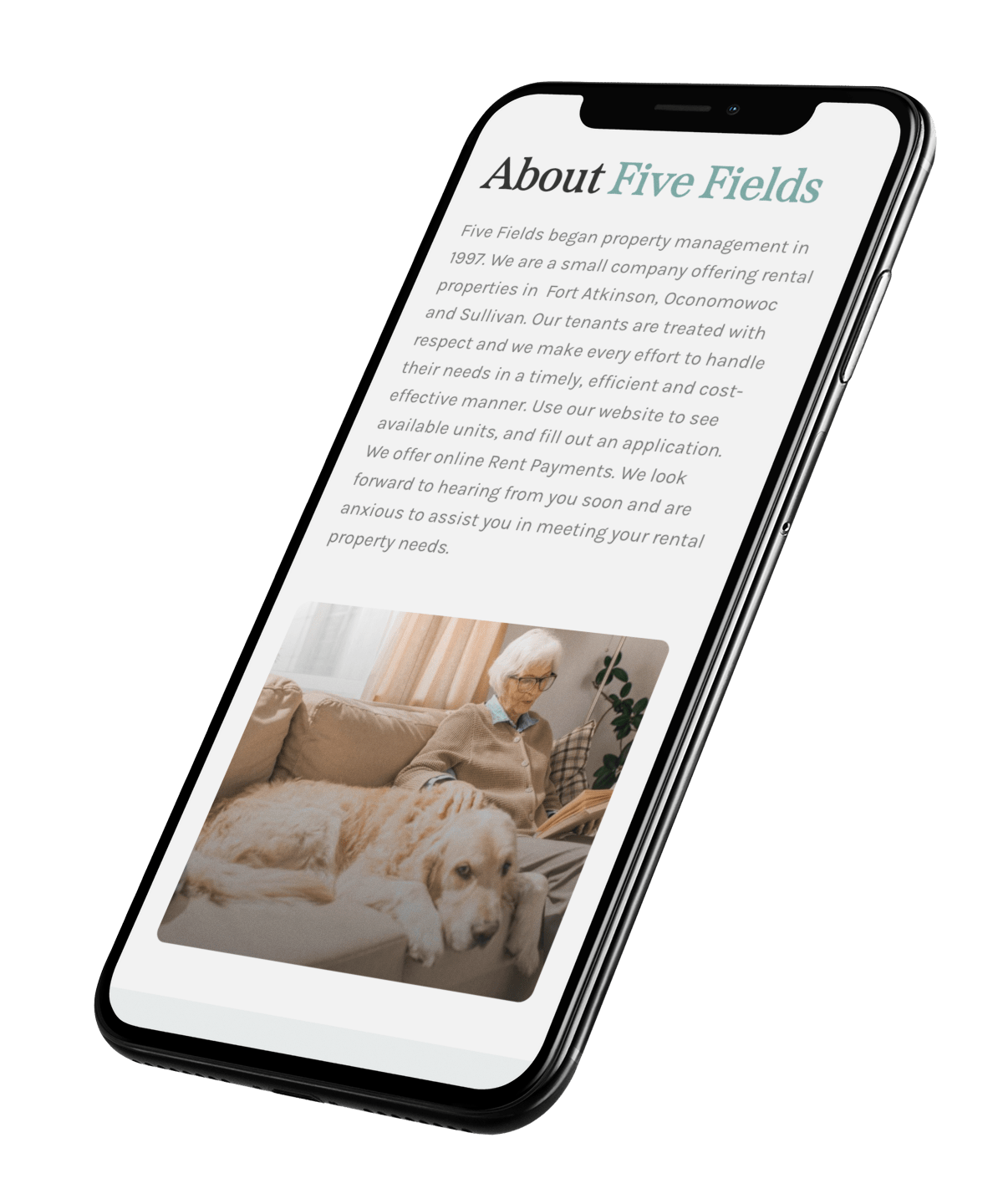 The result is a digital gateway to comfortable living. Five Fields Rentals' website extends a visually captivating, user-friendly experience that mirrors the company's reputation for excellent service and tenant relations. Prospective tenants can smoothly navigate through available properties, enriched with details, images, and the simplicity of online applications. Current residents are afforded the ease of online rent payments, reflecting Five Fields' continual commitment to convenience and care. The website stands as an intersection between company and community, a place where visitors are not just looking for a house but finding a home. The site isn't just a business card but an extension of Five Fields Rentals' commitment to their tenants and the communities they serve.