Graduation Caps, Gowns & Academic Regalia for all your Graduation Needs
For decades, Zolnier Graduate Supply has stood as a beacon of significance in pivotal academic moments, weaving dignity and class into graduation events with their exquisite caps, gowns, and academic regalia. More than just fabric, their products mirror the monumental accomplishments of students, embodying an ethos where quality and value intertwine in every stitch and seam. Thousands of schools across the globe have entrusted Zolnier to transform their graduation events into a spectacle of elegance and memorable grandeur. Their commitment isn't merely to quality regalia but extends to a service that reflects the same level of excellence, becoming an intrinsic part of countless graduation memories.
Zolnier
Graduate Supply LLC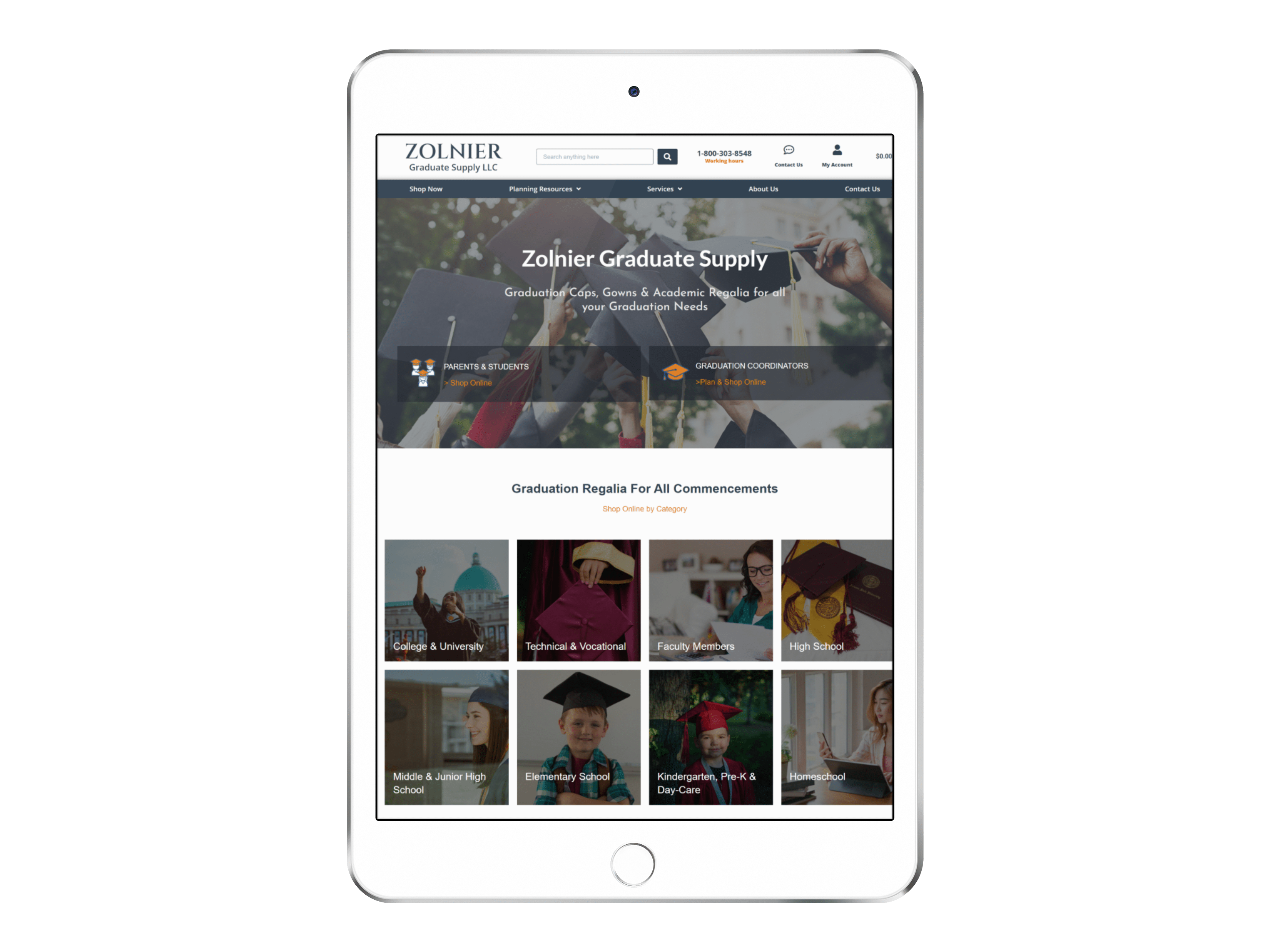 However, Zolnier's digital presence was draped in a veneer of yesteryears, embodied by a website that hailed from the early 90s – untargeted, unsophisticated, and glaringly devoid of eCommerce functionality. An entity that adorned generations with quality and class was ironically masked by a digital platform that scarcely reflected their physical realm excellence, palpably needing an infusion of modernity and advanced functionality to mirror their offline persona effectively online.
Stepping into a realm where quality and digitization converge, the transformation of Zolnier Graduate Supply's website was orchestrated with meticulousness and a robust eCommerce backbone, leveraging the potent trio of WordPress, Elementor, and WooCommerce. Employing advanced filtering capabilities through Jet Smart Filters, a component of the Crocoblock platform, a new digital storefront was sculpted, ensuring that every product, every cap, gown, and piece of academic regalia wasn't merely presented but showcased. Emphasizing our use of WooCommerce for a seamless, enriched user experience, and the integration ease offered by Crocoblock with WordPress and Elementor, we carved out a digital space where Zolnier's clients could not only explore but interact and customize. A special customer portal was woven into the digital tapestry, allowing customers to upload logos, convey their needs, and enabling Zolnier to construct tailored graduation shops, transforming a once-static digital presence into an interactive, responsive, and personal user journey.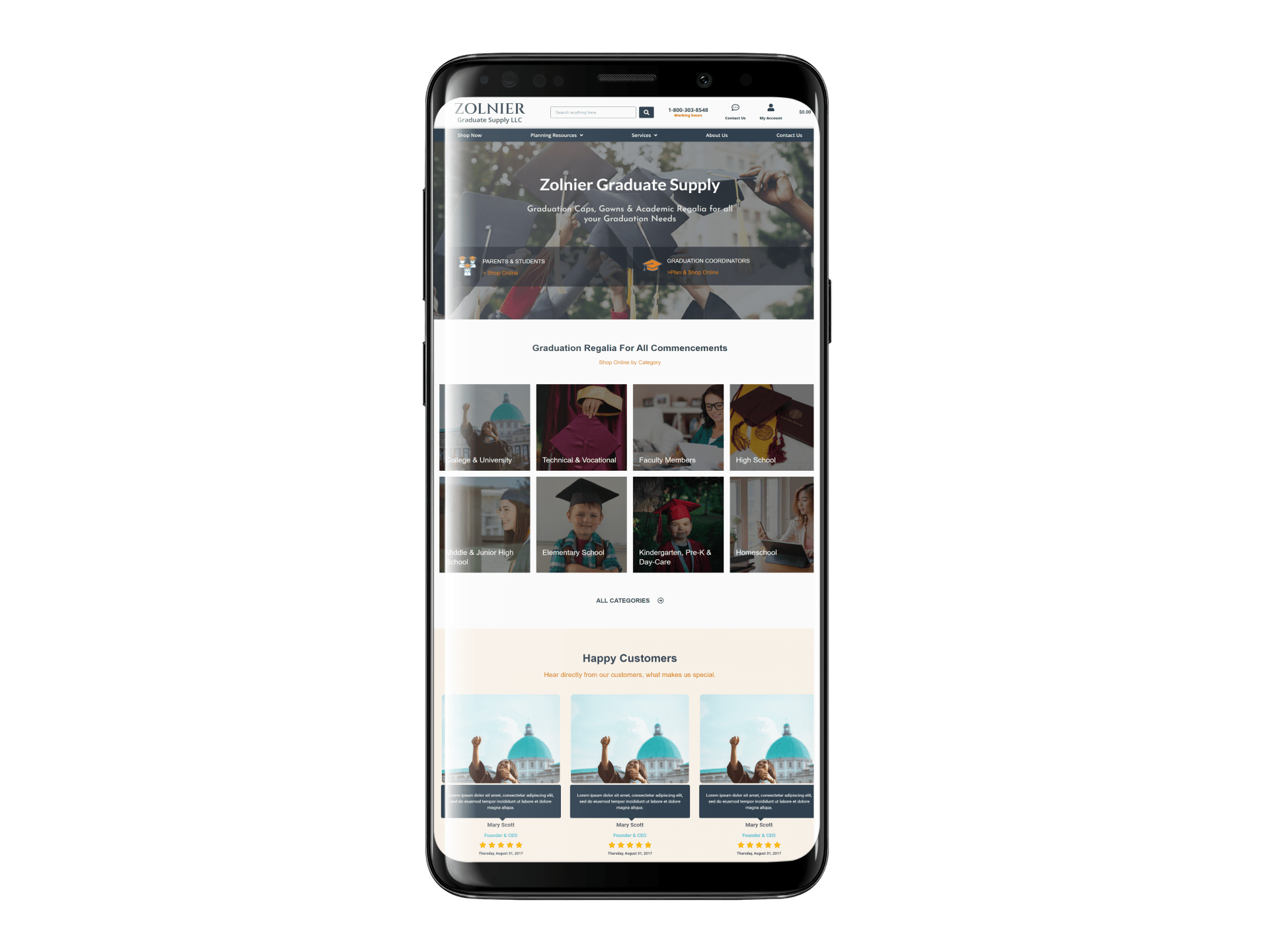 Zolnier Graduate Supply now presents a digital domain that is not merely a website but an interactive platform, enhancing their unparalleled offline service with an online experience that's seamlessly intuitive and engaging. The new website, robustly powered by WooCommerce and aesthetically and functionally enriched by WordPress and Elementor, does not just offer products but curates personalized online shops, tailored to each school, each need, ensuring that their online service is every bit as personal, quality-driven, and memorable as their offline one.