Zolnier Championship Rings
Wide selection of unique and custom made championship rings!
Zolnier is a graduation supply store that sells specialty caps, gowns, diploma covers, and their biggest seller is their championship and graduation class rings. 
Their biggest seller is their championship and graduation rings and rather than wrap those products in with the rest that they offered they wanted a new website where they could showcase the best of their rings and allow customers to submit custom quotes and custom payments for rings.
We worked with Zolnier to produce a portfolio website that showcased rings by different sport types and allowed clients to pick and choose between different styles that they like.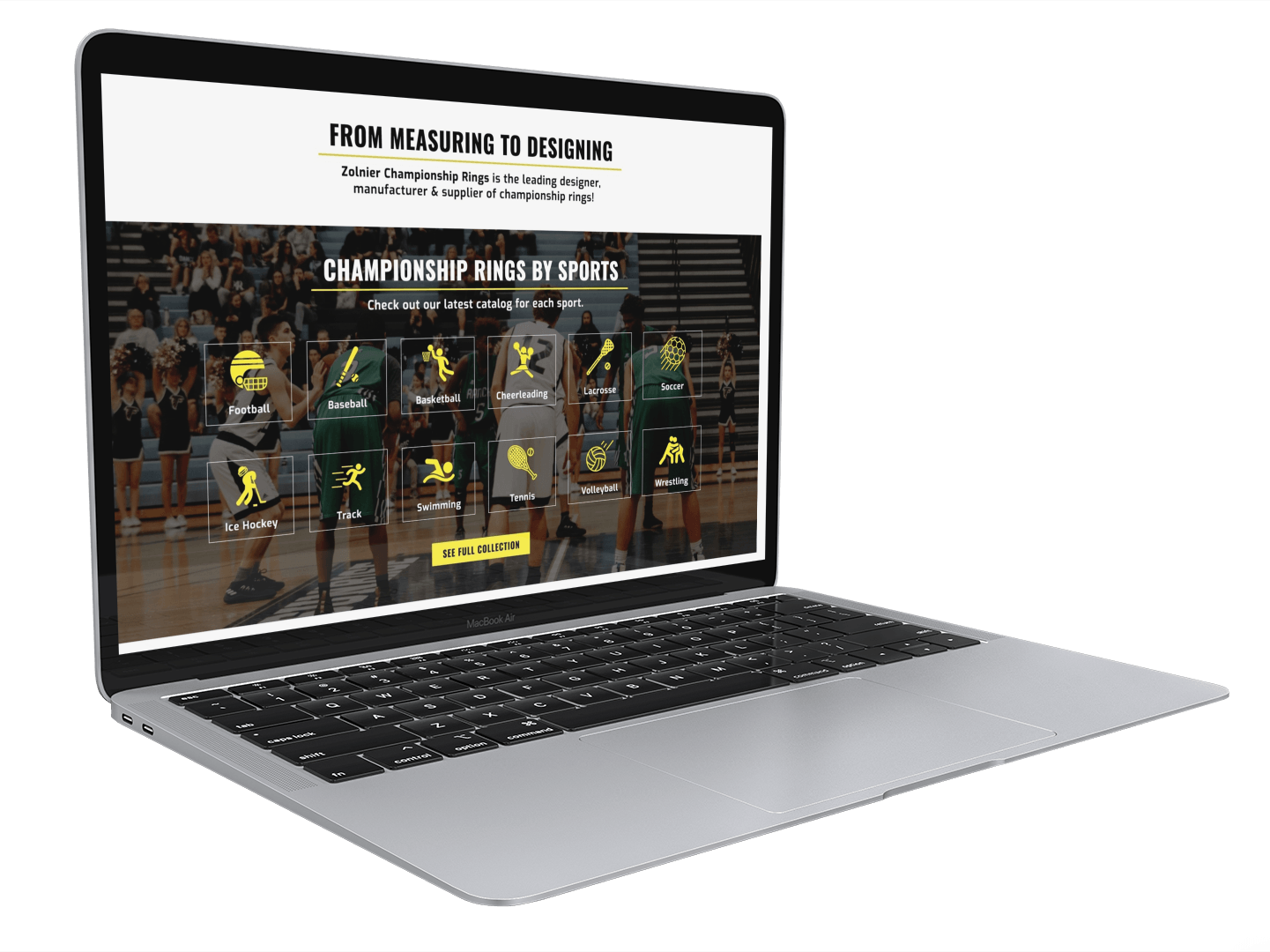 The result has been a fantastic boom in sales and has brought clarification to customers seeking more information about the different types of rings they offer. It has also streamlined the way the office takes payment by allowing online payments rather than just only over the phone payments.