Take advantage of California's greatest asset: free sunshine

Clean, renewable solar power is more than a bright energy solution. It's also a smart long-term investment. And good for the planet.
Sunline Energy has been a long-term client that has followed Josh for several years. They have used Dray Web Services for a number of updates from Web Design to Graphic Design & SEO.
Sunline believes in honest energy and honest work. We've been able to help them out with their website and graphic design for quite a while. We look forward to a continued relationship with them.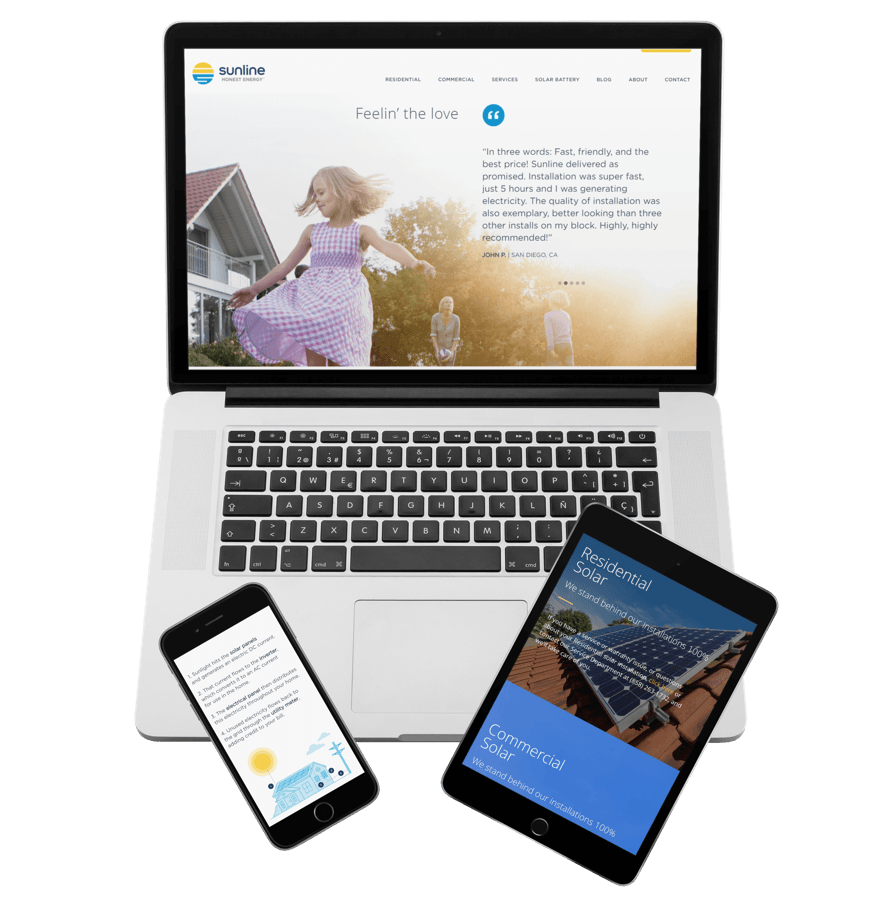 Sunline Energy has a beautiful responsive website. Be sure to check out their Solar Battery page to see the animated storytelling GIFS we created for them.