Catamaran Sailing Tours in San Diego
Enjoy a relaxing day on a large, comfortable cat. Kid friendly.
SailFunCat operates from the heart of San Diego, cruising through the picturesque bay with its distinguished catamarans. The company had planted its roots digitally, utilizing its website as a pivotal point for customer acquisition, inviting potential clients to engage and secure a booking through calls, texts, or a direct online form.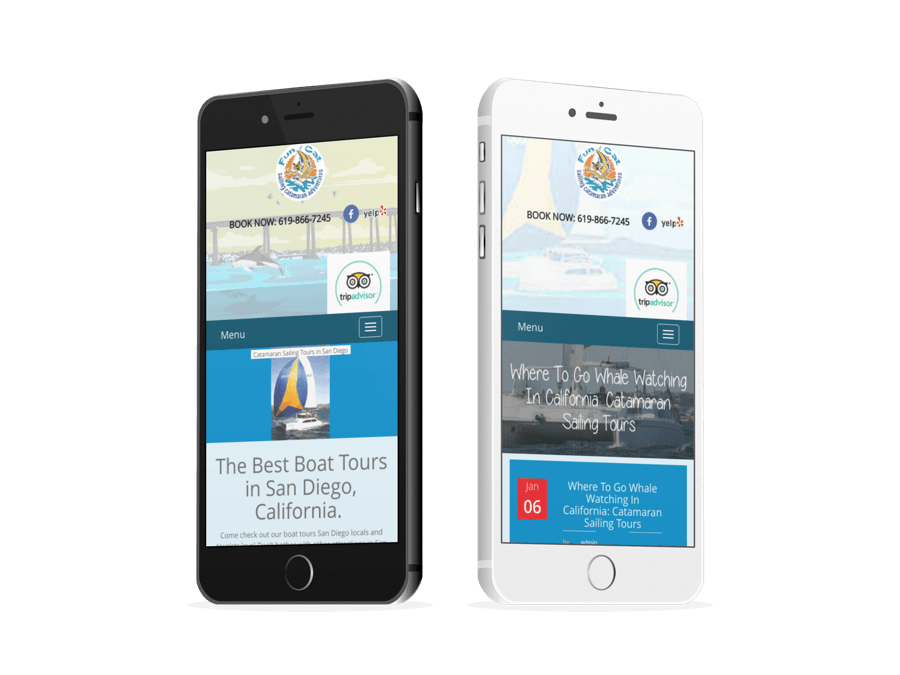 However, their voyage through the digital waters hit a snag. The once smooth-sailing marketing endeavors encountered troubled tides as website malfunctions derailed email communications. Valuable connections with prospective clients eroded, triggering a cascade of missed opportunities and causing a palpable dip in bookings and customer engagement.
Our collaborative venture embarked on a journey to not only repair but enhance SailFunCat's online presence. The prescription: a comprehensive redesign of their website, intertwined with a robust marketing strategy meticulously crafted to convert casual clicks into consistent customers. Our strategy, woven from the threads of SEO optimization, nuanced website design, and calibrated paid marketing campaigns, aimed to smoothly navigate through the digital landscape.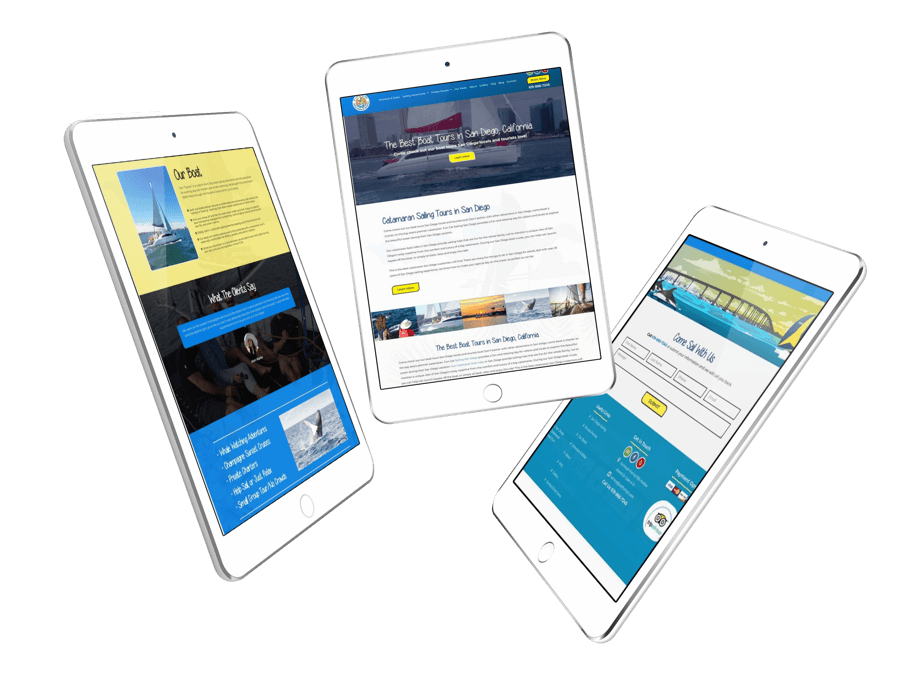 The horizon now looks boundlessly blue for SailFunCat. Our intervention sparked a resurgence in their business, paving the way for an influx of bookings. With newly implemented Facebook remarketing campaigns and an invigorated online presence, they have witnessed a remarkable surge in business and client engagement, propelling them towards flourishing future endeavors.