Catamaran Sailing Tours in San Diego
Enjoy a relaxing day on a large, comfortable cat. Kid friendly.
Sail Fun Catamaran is a San Diego based company that uses its online presence to attract visitors to either call, text, or fill out an online form to book a spot on a catamaran cruise of the San Diego bay.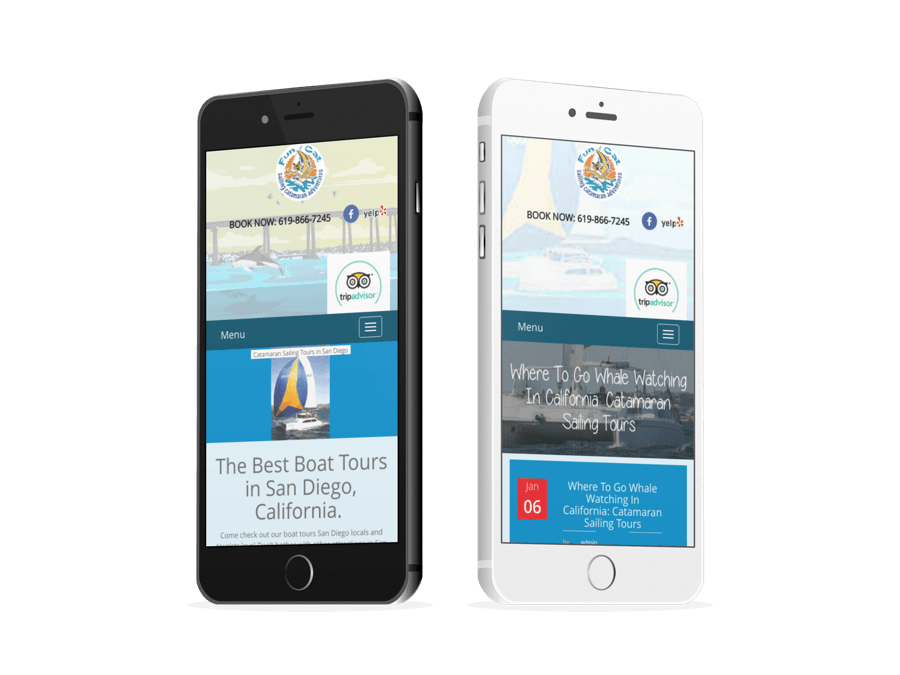 Their marketing efforts were slowing down and emails were going unresponded to due to a website error. They were losing business and they needed help fast!
We are currently working with them on building out a new website and new marketing plan that turns clicks into customers. They work with us on their SEO, Website design, and paid marketing campaigns.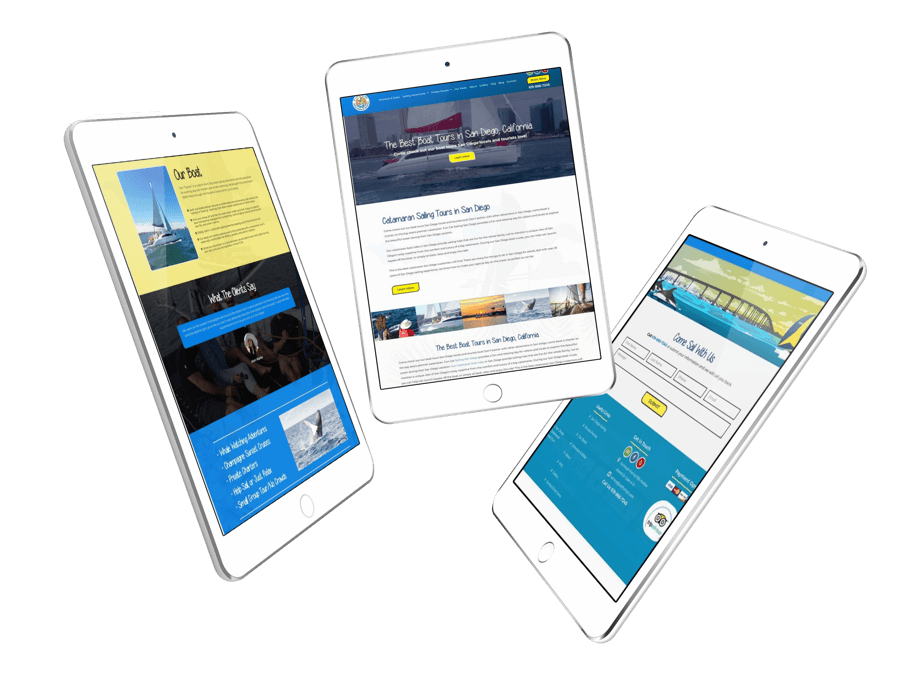 Sail Fun Cat has had a renewed book of business due to the work that we've put into their website. They now have Facebook remarketing campaigns setup and have seen a dramatic boom in their business as a result of working with us.