Phoenix First Credit Union
Customized Commercial Real Estate Financing
Phoenix First Credit Union positions itself as a fundamental player in commercial real estate financing, offering a vast array of tailored financial solutions. With an arsenal of short-term to long-term financing options and a client-centered approach, their website is intended to be a comprehensive platform, offering not only information about their varied services but also providing real-time data through daily updated rates to assist both current and potential clients in making informed decisions.

Phoenix First's existing digital presence fell short in fully encapsulating their robust and client-driven financial services. The absence of an intuitive, real-time platform for communicating daily rate updates and clearly illustrating their uniquely tailored financial packages meant they weren't effectively reaching or engaging their target market online, signaling a crucial need for an online revamp.
Our approach commenced with a robust discovery phase to understand the nuanced needs of the Credit Union and its clientele. Leveraging Figma for design creation and implementing WordPress and Elementor for a seamless development process, particular attention was dedicated to crafting a 'Rates' page, which required daily updating to provide pivotal, real-time financial data to site visitors. Our focus was to amalgamate simplicity with functionality, ensuring the site would be easy to navigate while still delivering key financial insights and details about the Credit Union's offerings.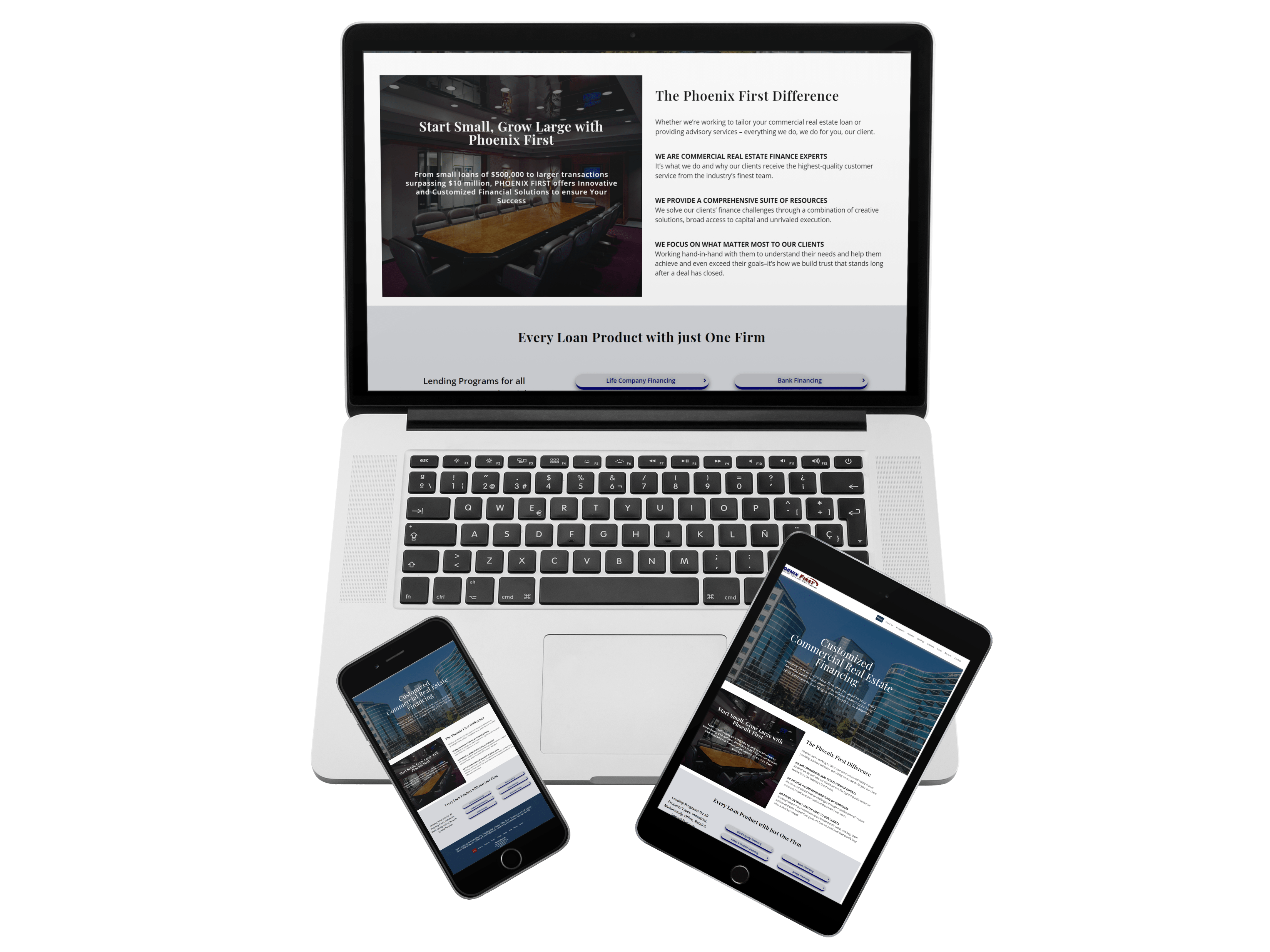 Post-implementation, Phoenix First Credit Union now boasts a digital platform that aptly mirrors their high-quality, bespoke financial solutions, ensuring clients are well-informed with up-to-the-minute financial data through the daily rates updates. The website not only successfully encapsulates their full spectrum of services but also serves as an invaluable tool for clients and prospective customers to stay informed about market fluctuations and offerings. This enhancement in their digital presence fortifies their market position as a transparent, customer-centric, and cutting-edge financial entity, successfully bridging their in-house services with their online persona, and providing a streamlined user experience.