PRIVATE-INDEPENDENT TUITION-FREE CATHOLIC SCHOOL
The purpose of Nativity Prep is to break the cycle of generational poverty by developing our students' ability to live a life of choice and opportunity. Our students will be productive, faith-filled, and fulfilled members of society who understand the importance of giving back.
Nativity Prep School had little company history and wasn't able to supply much guidance on their copy and content curation.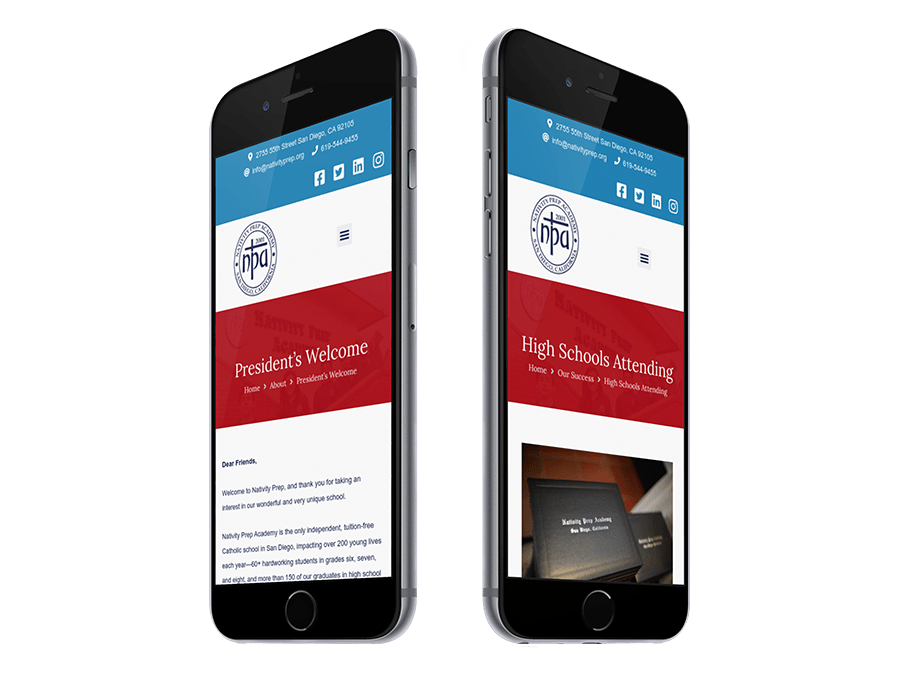 We worked with them and built out a number of different pages and styles to create the build that they were looking for.
Their website is a completely streamlined business card style website that allows them to conduct business locally and brings in local leads for their construction company.