We desire to serve women in a non-judgmental manner by meeting the spiritual and practical needs she encounters in a pregnancy.

Milwaukee Cares is an auxiliary website for Care Net, serving as a platform geared towards potential donors who resonate with the non-profit's mission: to honor the sanctity of human life and extend Christ's love to women navigating unplanned pregnancies. The website acts as a poignant narrative, sharing real stories of pregnant women and illustrating the profound impact that contributions can have in empowering the organization to assist mothers both practically and spiritually, all while maintaining a non-judgmental and supportive approach.
The intrinsic challenge lay in formulating a website that would not just communicate the impactful stories and the mission of Care Net, but would also kindle a spirit of generosity among visitors. The website needed to connect emotionally with potential donors, presenting not only the struggles of the women being helped but also demonstrating the tangible change that every donation brings about.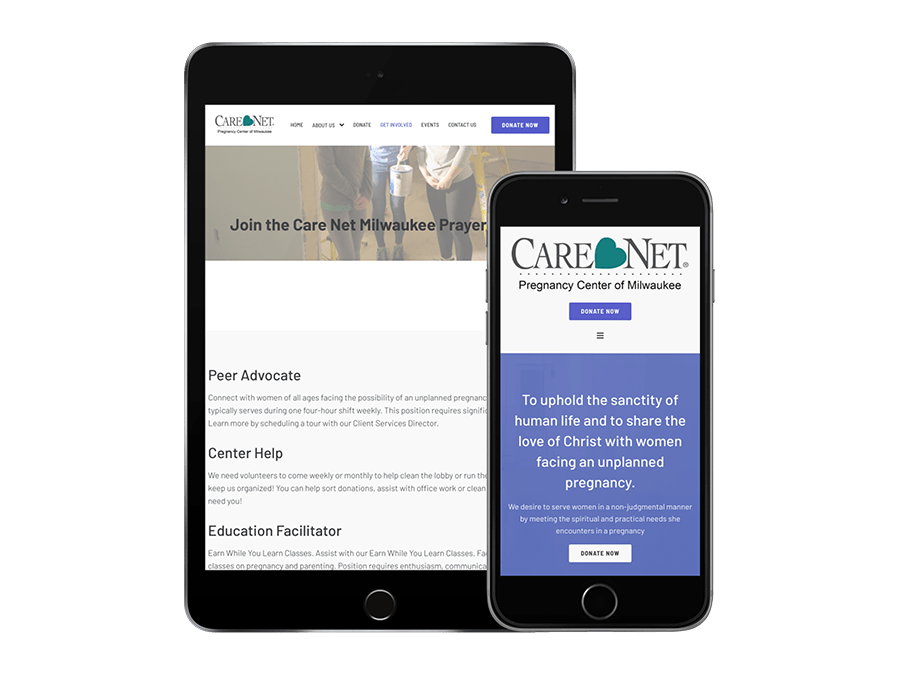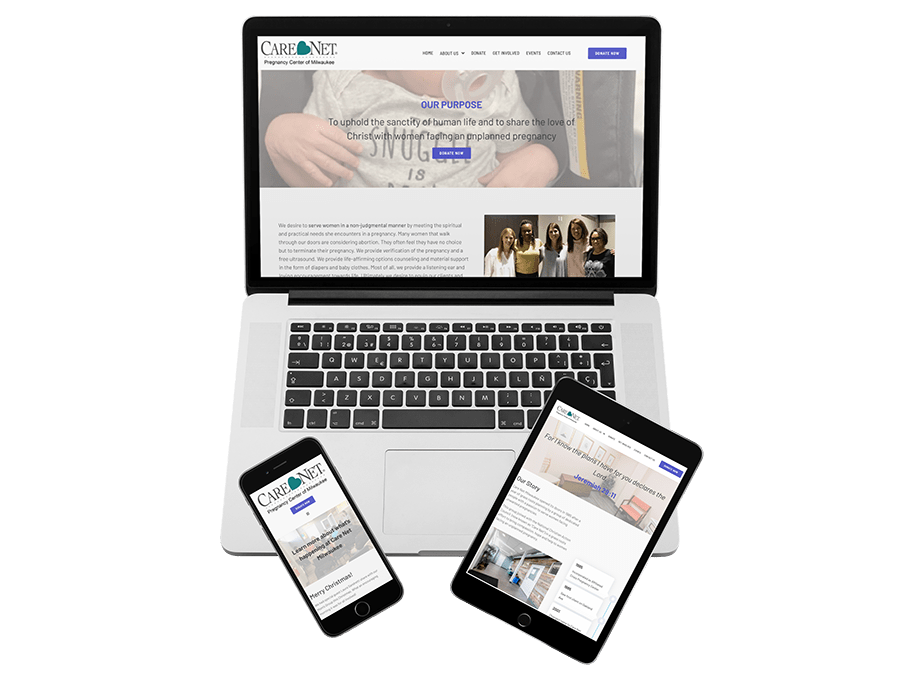 To carve out a digital space that truly embodied the ethos of Milwaukee Cares, we ensured that real, heartfelt stories took center stage, intertwining them with calls to action and transparent accounts of how each donation is utilized. The design, while being emotionally resonant, also upheld a user-friendly donation process, ensuring that the act of contributing is as seamless and straightforward as possible for the visitor. Every story, image, and piece of content was thoughtfully selected to reflect the authentic experiences and impacts woven through the work of Care Net.
Milwaukee Cares' website has become a stirring platform that eloquently narrates the tales of lives touched by the selflessness of donors, inspiring ongoing support and financial contributions to the cause. By highlighting the stories and ensuring a seamless donation process, the site has successfully bridged the gap between donor intent and action, facilitating furtherance of Care Net's vital work. The tangible results are visible in the enhanced support and an uptick in donations, ensuring that the nonprofit continues to serve as a steadfast support to women during their pregnancy journeys.