Advance Bioscience Laboratories
ABL scientists are working to conquer today's most challenging diseases
ABL is a globally based biotech with locations based in Strasbourg, Lyon, and Maryland. They specialize in advancing vaccines and biotherapeutics in both immunobiology and biomanufacturing.
Editing the ABL website was extremely difficult to do using the previous custom coding, custom taxonomies, and clunky interface.
ABL came to me asking for a web design proposal that would allow for the redesign of their homepage, and their resource center.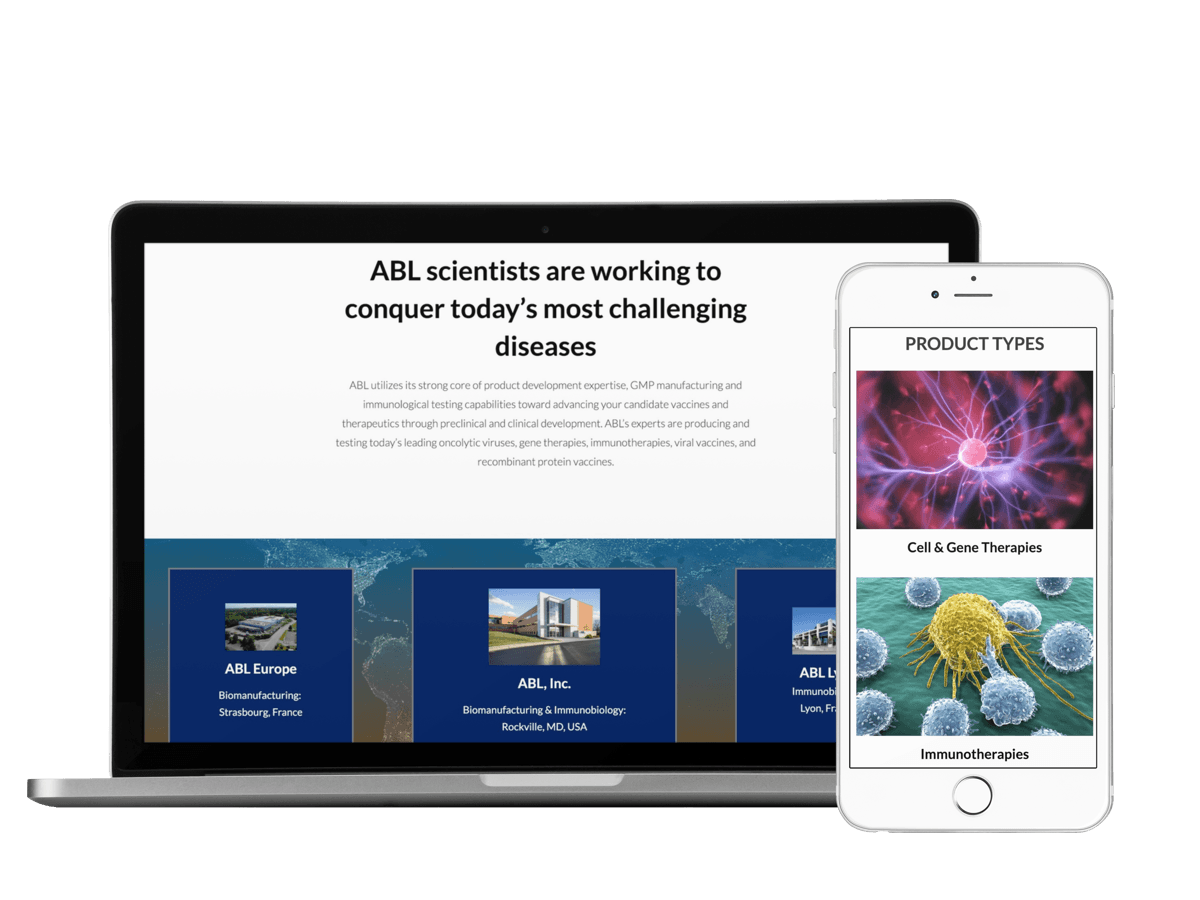 The ABL website redesign went extremely well that the project scope was extended to all of the internal ABL pages. Their entire site is now powered by Elementor from pages, to blog posts, to resource center articles, and even their WooCommerce build. ABL was extremely pleased with the final result and will be using Elementor to continue designing their internal website's pages.
Josh listened to our needs, showed off his technical prowess, and was patient with questions and training throughout the entire process. He performed a beautiful redesign of our homepage -- I'd recommend him to anyone.