Advance Bioscience Laboratories
ABL scientists are working to conquer today's most challenging diseases
ABL Inc. stands as a beacon in the biotech industry with a global presence, notably in Strasbourg, Lyon, and Maryland. Navigating the realms of immunobiology and biomanufacturing, they strive towards pioneering advancements in vaccines and biotherapeutics. ABL envisions not merely creating transformative products but ensuring their development process and methodologies are steeped in scientific rigor and innovative solutions.
Navigating through ABL's website was tangled with hurdles due to its preceding custom coding, intricately crafted custom taxonomies, and a decidedly cumbersome interface. Modifying content or implementing updates became a task of substantial complexity. When they approached for a solution, the initial ask was a reimagining of their homepage and resource center – which were pivotal in presenting ABL's innovative work and resources to their global stakeholders.
A proposal was crafted to deliver a redesigned website that did not just meet but surpassed ABL's expectations in terms of aesthetics and functionality. The decision was made to utilize Elementor, a versatile and user-friendly page builder, to reform their web platform. This meant redesigning not only the homepage and resource center but extending the revitalization to all internal pages. Elementor was integrated throughout the platform, ensuring that every aspect, from pages and blog posts to resource center articles and even their WooCommerce build, was empowered with easy editing and a sleek user interface.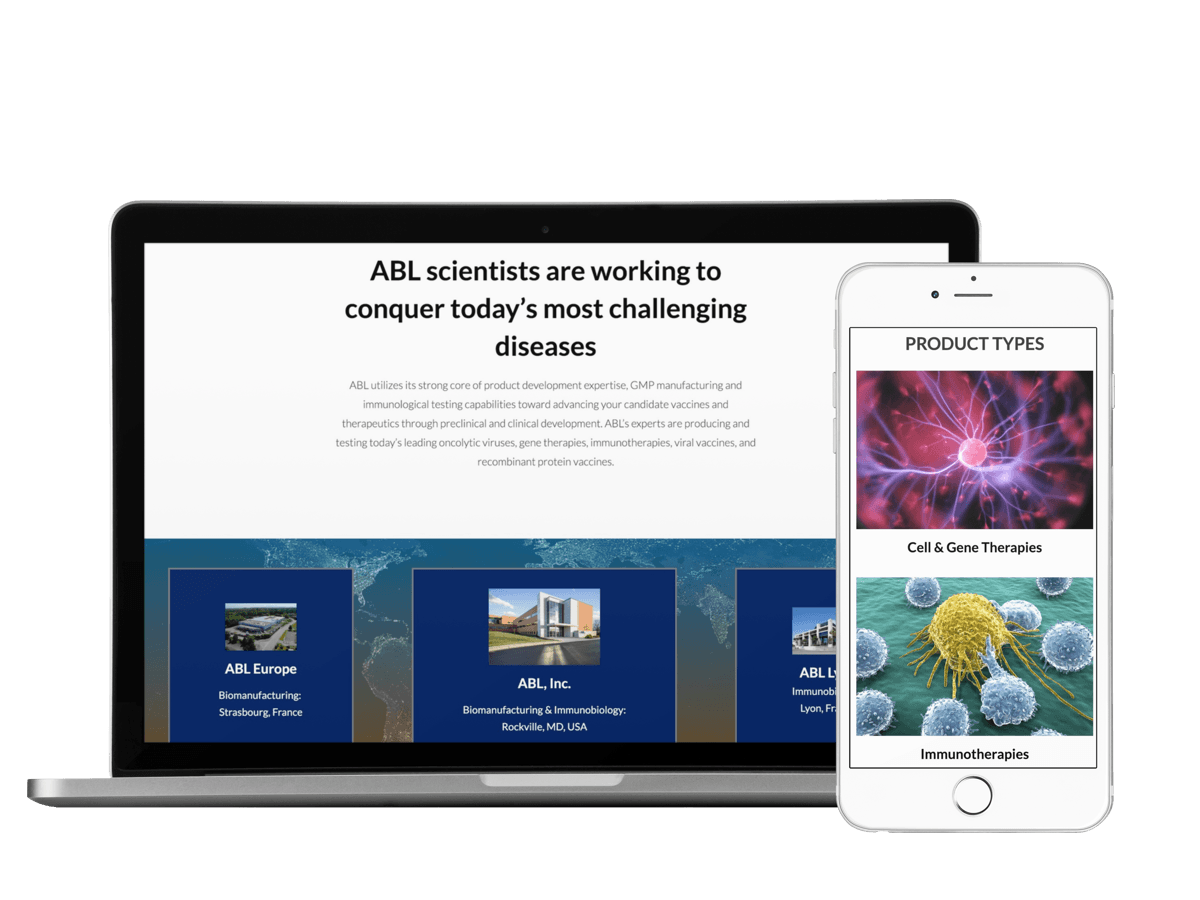 The refurbishment of ABL's website culminated in a success that extended beyond the initial scope. The redesign permeated through all layers of their digital presence, enhancing not only their homepage and resource center but also all the internal pages, providing a coherent and visually appealing user experience across the site. Powered by Elementor, ABL now enjoys a platform that's not only streamlined and efficient but also allows their team to intuitively manage, update, and design their internal pages. This transformative journey from a clunky interface to a smooth, navigable, and aesthetically pleasing website not only embellished their digital presence but also fortified their ability to communicate and engage effectively with their global audience. And most importantly, ABL expressed immense satisfaction with the results, affirming a future where they continue to utilize Elementor to mold and expand their digital landscape.
Josh listened to our needs, showed off his technical prowess, and was patient with questions and training throughout the entire process. He performed a beautiful redesign of our homepage -- I'd recommend him to anyone.